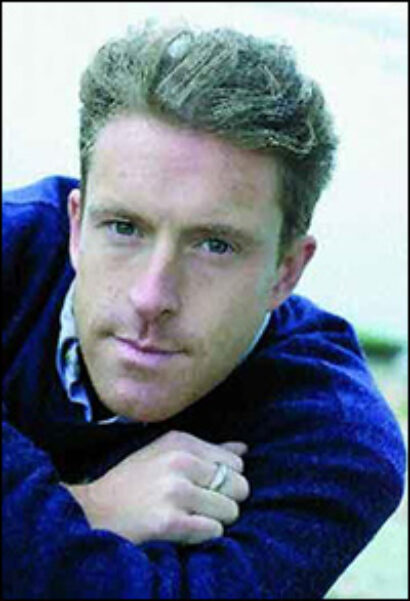 Carpenter previously stepped into the role of Javert on Broadway in August 2014 while Swenson was on leave to star in the world premiere of a musical version of Bull Durham. He also played Javert in the Toronto production of Les Miz at the Princess of Wales Theatre opposite 2014 Tony Award nominee Ramin Karimloo as Valjean.
Carpenter began his West End career in Les Miz as Courfeyrac at the Palace Theatre in 1996. In 2008 he played the part of Javert at the Queens Theatre and then in the 25th anniversary U.K. tour. He was the Bishop of Digne at London's O2 Arena concert in 2010. In 2003 Carpenter joined the London cast of Andrew Lloyd Webber's The Phantom of the Opera at Her Majesty's Theatre as walking cover to the Phantom. He took over the role in February 2005. He was also seen in the 25th anniversary concert of The Phantom of the Opera at the Royal Albert Hall as the Auctioneer and reprised the role of the Phantom in the new 25th anniversary production of The Phantom of the Opera 2012-13 U.K. tour.
The cast of Les Miz features Karimloo as Jean Valjean, Oliver Award nominee Gavin Lee (Mary Poppins) as Thenardier, Erika Henningsen as Fantine, Samantha Hill as Cosette, Rachel Izen as Madame Thenardier, Brennyn Lark as Eponine, Chris McCarrell as Marius and Wallace Smith as Enjolras.
This reimagined production opened on Broadway March 23, 2014. Read critics' reviews here.
Les Miz is written by Alain Boublil and Claude-Michel Schönberg and is based on the novel by Victor Hugo. It has music by Schönberg, lyrics by Herbert Kretzmer and original French text by Boublil and Jean-Marc Natel, original adaption by Trevor Nunn and John Caird and additional material by James Fenton. The original orchestrations are by John Cameron with new orchestrations by Christopher Jahnke, Stephen Metcalfe and Stephen Brooker. The new production is directed by Laurence Connor and James Powell, with set and image design by Matt Kinley inspired by the paintings of Victor Hugo, costumes by Andreane Neofitou and Christine Rowland, lighting by Paule Constable, sound by Mick Potter and projections realized by Fifty-Nine Productions. Musical staging is by Michael Ashcroft and Geoffrey Garratt. Musical supervision is by Stephen Brooker and musical direction by James Lowe.
Visit LesMiz.com/Broadway.