Though schools nationwide are preparing to start their fall 2020 semesters—and, in some cases, already have—the effects of COVID-19 are still being felt. We asked some of the leading college theatre programs around the country what life will look like for their students this semester, whether they will be learning remotely or in person, what performance opportunities will look like in a landscape where live performances are still banned for much of the country.
Find out how these institutions are handling this unprecedented health crisis below.
Carnegie-Mellon University (CMU)
CMU has adopted a hybrid online and in-person instruction model for the fall 2020 semester, giving each student the option to choose fully remote learning. In order to provide an equitable experience to all students regardless of whether they choose to participate in remote or in-person instruction, all 2021-21 season production projects will be planned, created, and shared through remote and digital means only. The school of drama is also providing all students with technology kits to ensure that students have uniform support and access. Kits differ by major, but include items like a camera, ring light, cables, microphones, music stands, reflector kids, tripods, dance barres, yoga mats, drafting tables, and upholstery kits. For students on campus, mandatory safety measures include face masks, daily health self-reporting, reductions in seating and maximum occupancy to promote social distancing, and new half hour breaks between classes to allow for proper cleaning. All courses involving singing will be held remotely, since face masks are required on campus.
Separately from COVID-19-related changes, all CMU students, staff, and faculty will participate in a new anti-racist theatre course developed by Nicole M. Brewer, a foundation for CMU's nine-point racial justice action plan.

Howard University (HU)
Howard University is conducting all undergraduate classes online for the fall 2020 semester. Students will engage in all voice, dance, and acting courses virtually. Within the BFA Musical Theatre area, all students were surveyed earlier in the summer to ensure that school staff were aware of and could address any technological challenges or lack of resources for distance learning. Laptops and other necessary materials have been made available to students as needed. With the academic year being marked by the historical events of the Black Lives Matter movement, the COVID-19 pandemic, and all-online instruction for an in-person discipline, Howard challenges its students to remain positive and continue to do the work of becoming triple threat artists. The University understands that work could potentially be impacted by COVID-19 for an extended period of time. In that understanding, HU has adjusted curriculum, course offerings and instructional methods to ensure student success and departmental standards.
As HU continues to navigate the pandemics on race and health, it remains committed to supporting student spiritual and emotional health. HU continues to curate spaces and opportunities for affirmation, conversation, and advocacy.

DePaul University
Virtual curriculum, designed by its faculty and drawing from the creative energy of its classes, will provides students with a variety of unique, collaborative experiences. Students can also expect to engage virtually with a host of impressive industry professionals. While classes will not be on campus, students with an appointment can still access the building and its creative spaces. In addition, there are a number of virtual productions planned, such as radio and Zoom plays, virtual playwriting festivals, a young audience theatre experience, and more. DePaul plans to return to a hybrid learning experience this winter and begin holding live performances again. In the meantime, it remains dedicated to providing students with a dynamic learning experience.

New York University (NYU) Tisch School of the Arts
The majority of studio training and Theatre Studies classes in the Department of Drama at NYU's Tisch School of the Arts will be remote for the fall semester; a small handful of Theatre Studies classes will be conducted in-person.
Building on existing experience and lessons from remote learning and performance in the spring semester—there were upwards of 60 remote projects performed virtually across the 10 professional training studios that comprise the department—Tisch Drama will present a full production lineup this fall. All performances, including musical theater, will be presented in digital formats. In addition, faculty and creative teams will maximize professional development opportunities presented by remote productions, including larger audience capacities and an expanded ability to invite and network with casting directors, guest artists, and other key collaborators in the field.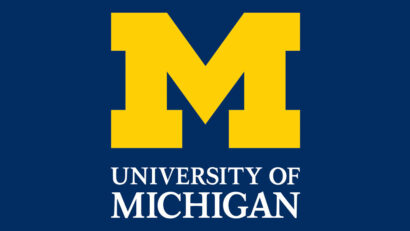 University of Michigan (U-M)
The University of Michigan School of Music, Theatre & Dance (SMTD) is reimagining courses and implementing creative approaches to studio and classroom work. Students will receive one-on-one and small group instruction through in-person and virtual formats, and they will sharpen their skills through activities such as performance-based video assignments.
Throughout the year, SMTD will share performances from students and faculty via livestream and premiere innovative video projects like socially distant group performances where students record their individual parts at home and edit them together into one collaborative piece. SMTD will also continue its commitment to anti-racism—alongside the ideals of equity, diversity, and inclusion—through projects, programs, and performances that elevate BIPOC voices in the performing arts.
The University at large is asking all students, faculty, and staff to practice social distancing, wear a face covering, wash hands frequently, and limit gatherings as much as possible on campus and while on U-M transportation.

READ: Students can currently get 6 months of Amazon Prime for free