For Tony nominee Stark Sands and Betsy Wolfe, the Backstreet Boys were the pinnacle of popstar power. Both remember exactly where they were when the boy band's 1999 hit single "Larger Than Life" was released.
"The 'Larger Than Life' music video was a major event; it had a countdown clock in the corner of MTV for a whole week leading up to it." said Sands. "I tuned into TRL every day, waiting for it to come out."
Wolfe vehemently agrees; "I was a part of Junior Miss. At the California finals, we warmed up to 'Larger Than Life' every day for two weeks."
The song, cowritten by Brian Littrell with Max Martin and Kristian Lundin, broke the record for the longest running No. 1 in Total Request Live history. Now the pop anthem belongs to Sands—he sings the rousing opening number while in character as William Shakespeare in the new Broadway musical & Juliet.
"If you told that kid that one day he would be singing that song on a Broadway stage, I would have lost my mind," Sands says, laughing.
Based on the music of pop songwriting juggernaut Max Martin, & Juliet imagines a scenario where Juliet chooses life at the end of Shakespeare's Romeo and Juliet. Using a smattering of Martin's infectious earworms, including "... Baby One More Time", "Teenage Dream", "Since U Been Gone", and more, the show is one part coming-of-age reclamation and one part pop concert. A smash on London's West End, & Juliet has attracted cross-generational audiences with Martin's iconic melodies, receiving three Olivier awards.
To Wolfe, Martin's impact goes beyond entertainment, and into the fabric of pop culture itself- "People can't comprehend that this one man has written all of these songs. His music is a part of my makeup as a human being. I remember where I was by which of his songs were No. 1 hits."
Sands nods in agreement, saying, "Max has had the ability to steer the taste of music for 30 years. He evolves culture with his sound."
Sands and Wolfe bring realistic gravitas to a musical that could have dramatically coasted on Martin's catchy melodies. As Shakespeare and his wife, Anne Hathaway, the pair present meta-theatrical commentary throughout the show, navigating marriage woes as Shakespeare lives in the limelight, and Anne struggles with life as a stay-at-home mother. Their affection for each other motivates the proceedings, even when the character of Juliet ostensibly takes center stage.
"I knew we hit the jackpot at our first rehearsal together," says Wolfe. "I mean, surely this relationship couldn't come this easy. It shouldn't be this fun. This is our first time working together, and it was just there from the beginning."
Both veterans of the Broadway stage (Sands has two Tony nominations to his name, courtesy of Kinky Boots and Journey's End, and Wolfe has tread the boards in Waitress, Falsettos, and The Mystery of Edwin Drood), they lead a company that consists primarily of Broadway debuts. Sands has enjoyed stepping up to the plate as a guiding hand: "Broadway can be overwhelming, even if you've done it 10 times. There are 14 kids in this company who've never done it before. It can be intimidating to ask questions, so I put myself in a position where they can ask me anything, both in and out of character as Shakespeare or as Stark."
Both Wolfe and Sands are the parents of young children, just like Shakespeare and Hathaway. While Wolfe's two-year-old daughter only wants to listen to "So Long, Farewell" and "Do Re Mi" from The Sound of Music, Sands' children have quickly become megafans of Max Martin since Dad began work on the project (a family favorite is of course "Larger Than Life"). "My son taught himself how to play some of the songs on the piano, and I have videos of my daughter singing Kesha, which is pretty hilarious for a four year old," Sands says with a laugh.
The show isn't just catchy melodies. The relationship between Shakespeare and Anne grounds even the most fantastical elements with a healthy dose of reality. "I often wonder about what it would be like to meet someone, get together with them, get married, and immediately have kids," says Sands. "That was the starting point for these two: One of them has risen in stardom, and the other one has remained home to take care of the family. There are some things that are taken for granted."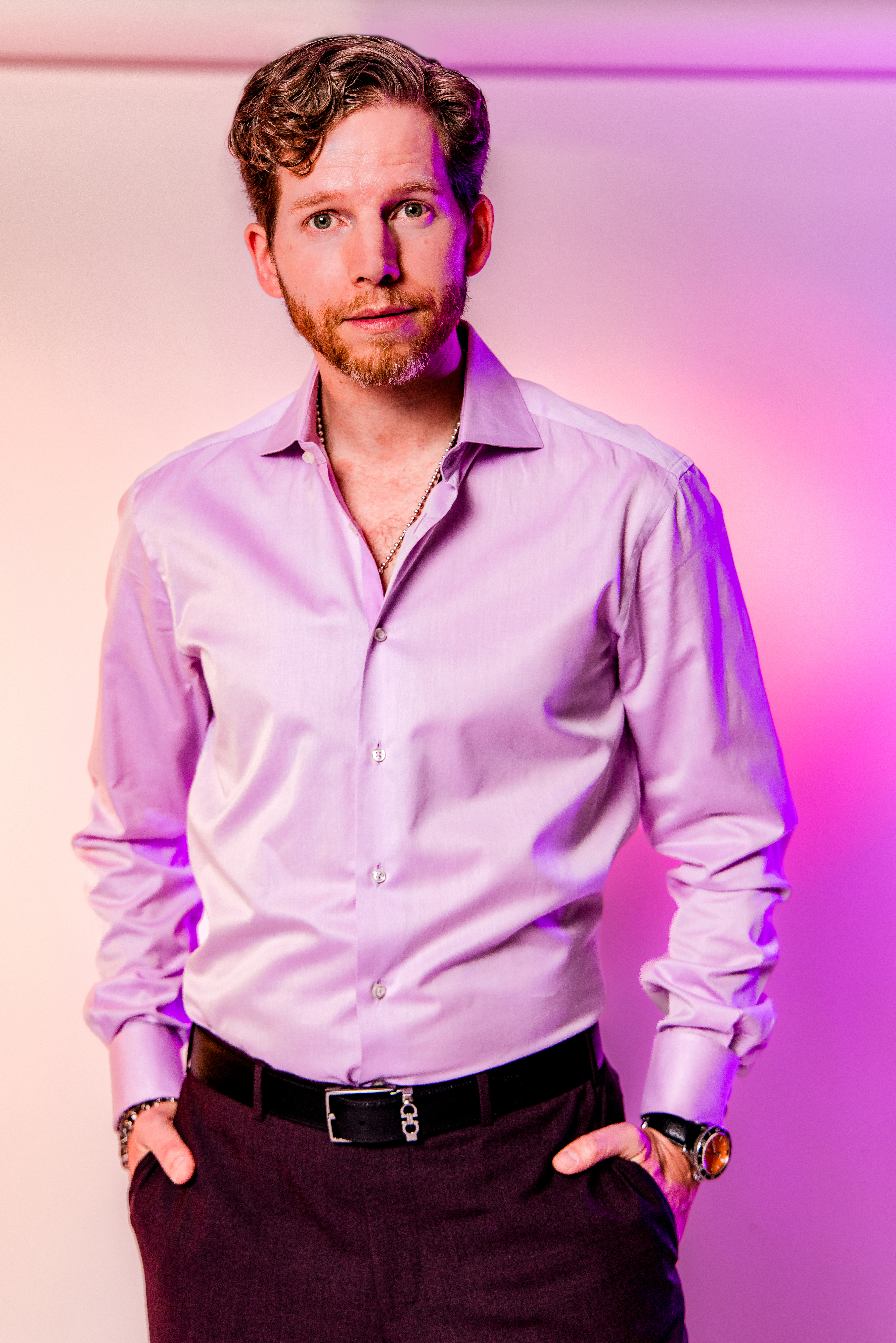 Compared to Romeo, Juliet, and the other young characters throughout & Juliet, Shakespeare and Hathaway provide a more realistic perspective on happily-ever-after. As Juliet works through the fleeting nature of infatuation, the married couple grapple with the idea of love as an action, rather than an emotion.
From Wolfe's perspective, the challenge of rewriting Romeo & Juliet is a welcome opportunity to right the imbalance between Shakespeare and Hathaway. "There's something beautiful about this being the night when something finally changes. For me, that's really the heartbeat of the show," she says. "Yes, it has elements of a pop concert, and it is very funny. But at the heart, it's about second chances, and the work it takes to really form a partnership."