Stanley Silverman always wanted a life in the theatre. So despite his training as a classical composer and his background as a jazz guitarist, he sought a place that melded these skills with his passion and found incidental music—the background music used to create atmosphere in plays. "I wrote to [Robert] Whitehead and [Elia] Kazan, who ran the Lincoln Center Theater, asking them for a job to write incidental music for the plays," Silverman remembers. "They all quit and the new group that came in was from San Francisco, where I went to school, so I got the job. Then I was appointed by the musicians union as more or less the contractor for the Vivian Beaumont Theatre. I was the composer-in-residence and I also did the musicians' payroll, which only a young man could do."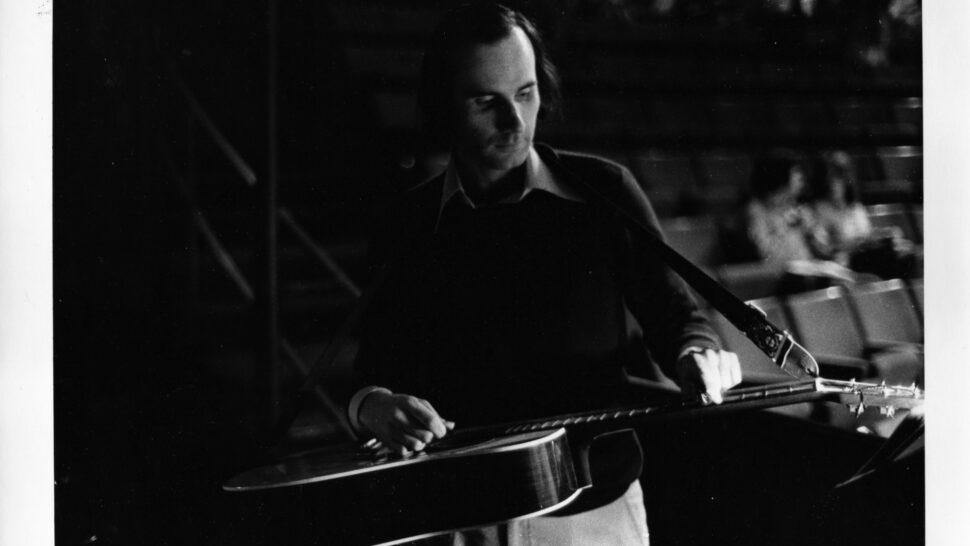 Making his Broadway debut at age 27 with music for The Country Wife, Silverman has racked up 22 career Broadway credits. Flowing between the concert world, opera, musicals, and plays, he premiered his first concert piece, Opus 1, at The Kennedy White House and has worked with everyone from Leonard Bernstein to Sting. On October 25, he will be honored by the American Friends of the Israel Philharmonic Orchestra in honor of his 80th birthday.
Here, we talk to the expert about the process of crafting incidental music, stories from his days working with Paul Simon on Broadway (and earning a Tony nomination for his work), and his best advice for aspiring composers.
FIND YOUR NEXT THEATRE GIG WITH PLAYBILL JOBS
What, to your mind, is the biggest difference between writing incidental music and writing music for the score of a musical?
Stanley Silverman: It's the collaborative thing. I've written more avant-garde operas but I do have a musical or two. When you're dealing with incidental music for the theater, you're working very closely with two people, the director and the designer, because that's the Oscar Hammerstein quote, that the orchestration should play the clothes. In other words, I sketch based on discussion with the director, who gives the same advice and discussion to the designers. And then I wait and see what the actual designs look like in the shop. I would always take my ideas off the design.
What are you looking for in the design that then cues what comes out of your music?
The easiest answer is the actual period, because I'd say, during my professional lifetime, there's been the real thing of updating the classics. They would say, "Oh, Much Ado About Nothing, it's about the eve of a war, and it's idyllic in its beautiful summer setting and therefore it's World War I." That sets me off. I see the costumes, which have the World War I look, and then I start thinking immediately of the composers then, you know, Debussy and Ravel and Schoenberg, and that's my palette. I write with a nod to them, but the idea's always to make it your own music, but it gives me the sense of what was listened to in 1912.
What's the process of writing incidental music?
It's spotted—meaning [it's assigned] by the director. But in some cases, it becomes obvious in as late as a technical runthrough and you see a hole [in a transition]. The stagehands have an energy. In other words, depending on how fast a move has to be, it's almost like choreography.
What makes for good incidental music?
It supports the psychology of what's going on onstage—what isn't being said. If love is about to burst out, but they're still being coy, you've gotta basically turn the furnace on, and warm it up. It's sort of integrating the inner feelings of the characters. And that I take really from the actors and from the performers.
Is there something you wish you had known as a young person breaking into this craft, that you could tell the aspiring composers now?
I'm no different than any young folk, that we all thought we knew everything. So if somebody sat me down and said, "This is the way it should be, sonny boy." I probably would've in that age, perceived it as censorship. A little patience is good. Just stick your toe in. You'll find [the sound]. Where film was good was when I worked in briefly in Hollywood, was that basically the actors will give you cues. In other words, you could find from what they found in their performance, a sound. It's like the old Hebrew saying, that in English is, "Every shepherd has its tune." I've worked with great actors, Anthony Hopkins, and Alan Bates, and Frank Langella. Look around. Don't just lock yourself in your studio. Integrate. That's the joy of theatre is it is collaborative, and that can really feed you well.
So the actors' performances influence you, too?
Absolutely. And musicians. I don't think of clarinetists and violinists. There's like Martha, the violinist, and Richard, the clarinetist. They're different, just like actors are. I did Ah, Wilderness! at Lincoln Center Theater. I used Chris Botti, the trumpet player, because the boy in the O'Neill play, it's his only sort of light comedy about coming of age, was Chris. Chris was a young trumpet player trying to find himself. I didn't write for trumpet, I wrote for Chris, because Chris was the O'Neill boy in my mind. That's my approach.
You worked with Paul Simon on 1998's The Capeman. Is there a memory from that show that sticks with you to this day?
First of all, the recording is amazing, so the evidence is there that we did great work. Working with Paul, who basically is a friend for like 60 years, is always a pleasure. We're very close. We fight. It's [Jack] Lemmon and [Walter] Matthau in The Odd Couple. Two outer borough kids. I worked with him on records, but it's the first time we really were sort of side by side for a year. And he's so intelligent, so brilliant. Whenever I pass a Broadway theater, I say, "They survived." It's like getting elected to politics. And I think that's one reason that [Lin-Manuel] Miranda's such a game-changer, because he pulled it off doing his thing and got everybody in there.
You've worked with people like Sting and James Taylor. Is there one memory from a time with any one of the people you've worked with that sticks out for you as a moment you would return to if you could?
James Taylor, in 1992, flew up to Canada and recorded six of my Shakespeare songs for a fundraiser for the Stratford Festival. I remember after the session sitting down, taking him out, he's a teetotaler, to dinner. And I was sitting with a Bloody Mary, and I said that Voltaire said, "Give me six great nights in life. That's all I ask for, six great nights." I said, "James, this is one of my six great days." I mean, to hear that voice do Shakespeare was just riveting.
Listen to this recording of "Sigh No More Ladies" by James Taylor in Toronto, 1992 for his album: Sweet Aires That Give Delight, written for Much Ado About Nothing at Stratford Festival 1983 production directed by Michael Langham.
Has the craft of incidental music changed?
It's turned very electronic, processed by computer.
Is that a good thing, a bad thing? Just a thing?
Well it's like saying "Did Bach write better for the harpsichord or the organ?' Incidental music for the theatre has taken the sound of incidental music of underscoring of television, which has taken some of the sound of film. It's basically all the same now. It used to be a very different experience to go to a theater and hear a David Amram English horn ditty being played under Portia's death, or something, then hearing same on synthesizers. It may be putting the incidental composer in his place—like, "We never expected you guys to stand out." Today's incidental is much more mood than forward-looking or projecting. I think it's probably correct that it's receded a little. We still have to find the play onstage.