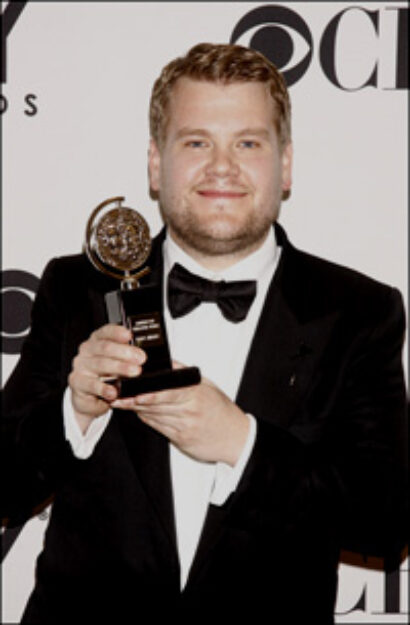 Joining Corden for his premiere were Oscar winner Tom Hanks and actress Mila Kunis--but many stars of stage and screen made cameo appearances as well.
Corden succeeded Craig Ferguson, the critically acclaimed host of the CBS late-night series for the past 10 years. Ferguson signed off Dec. 19, 2014.
According to Deadline.com, Corden's debut show earned a 1.4/5 rating, an increase of 27 percent from the same night in 2014. That rating also was higher than NBC's Seth Meyers, who drew a 1.2/4 rating. However, ABC's "Nightline" fared better than Corden, earning a 1.4/5 rating during the show's first half-hour. In the clip that follows, Corden "shows how he became the host of 'The Late Late Show' over the likes of Simon Cowell, Chris Rock and Lena Dunham in a fashion fit for Willy Wonka, and with a lot of help from Jay Leno." Watch for appearances by Corden's Into the Woods co-star Meryl Streep, plus Allison Janney, Arnold Schwarzenegger and more.
In this second clip from the debut show, Tom Hanks (Tony nominee for Lucky Guy) recreates all his movie roles in a mere six minutes.
"The Late Late Show" airs weeknights at 12:37 AM ET.