As much of Broadway prepares to perform in Macy's Thanksgiving Day Parade, thousands of kitchens across the country are kicking into high gear. If you need a little inspiration for a family potluck or Friendsgiving, have no fear! Some of Broadway's best and brightest have you covered, with selections from their own recipe collection of their favorite sides, desserts, and even cocktails.
A.J. Shively's Sweet and Sunny Roast Potatoes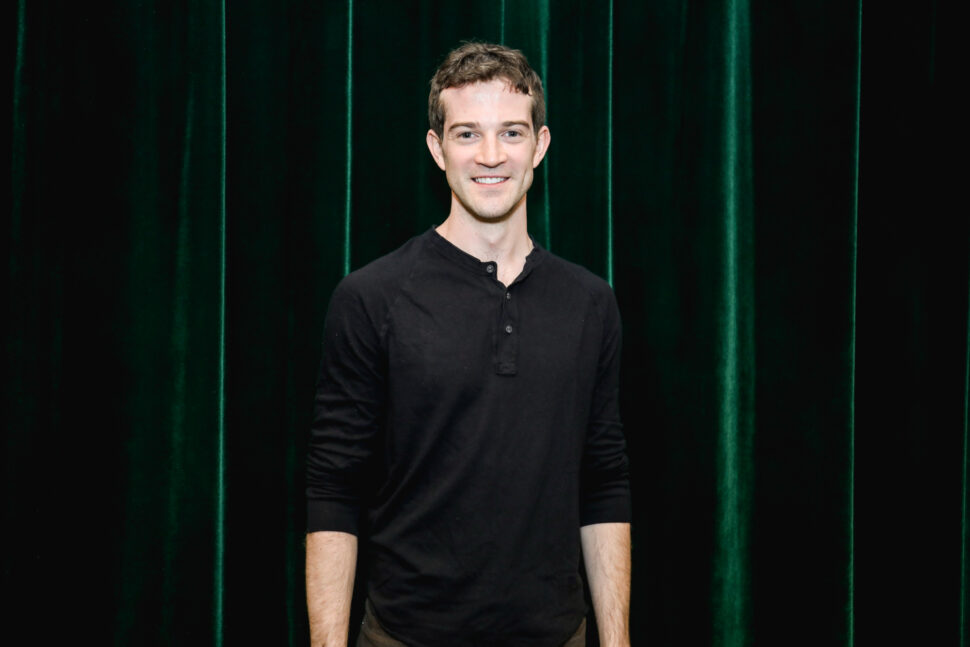 Serves two
One medium to large sweet potato
4 (or more!) cloves of garlic
1 small shallot
2 tbsp extra virgin olive oil
Salt and pepper to taste
4 (or more!) Eggs
Preheat oven to 400 degrees F.
Cube sweet potato.
Toss potato cubes with 1 tbsp extra virgin olive oil, salt, pepper, (and any other spices you like. I use cumin sometimes) to taste.
Spread evenly on a large baking sheet.
Bake for 15 mins.
Dice garlic and thinly slice shallot.
After 15 mins, mix in diced garlic, sliced shallot, and 1 tbsp extra virgin olive oil with cubed potatoes.
Spread evenly on the sheet and bake another 15 mins.
Prepare the eggs sunnyside up. Keep those yolks runny!
Plate the potatoes and top with a couple eggs. Maybe some red pepper flakes! Enjoy!


---
T. Oliver Reid's Smack Yo Mama (Not Mine, She Smacks Back) Pecan Pie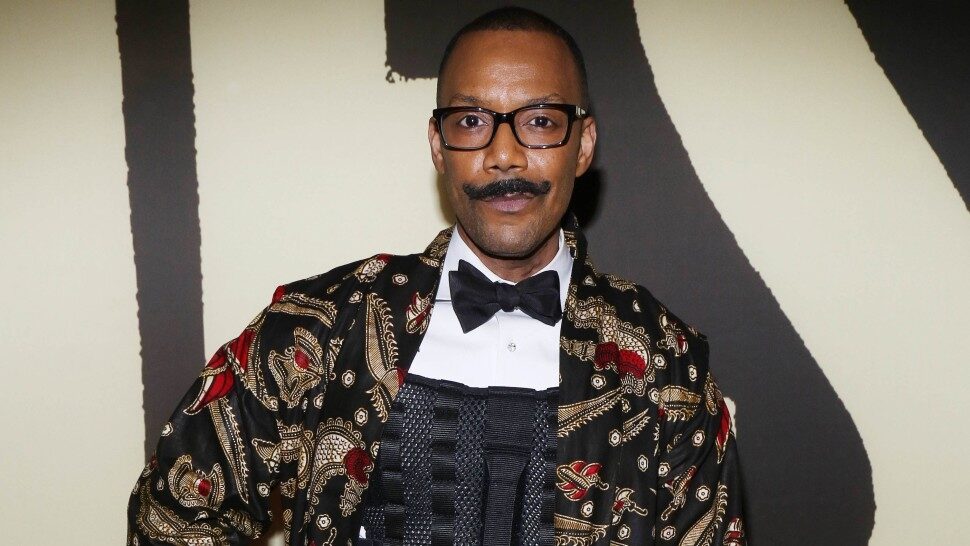 "Hon, if you've never had pecan pie…or if you have and thought you didn't like it, take a seat in the back of the church…it's time for your life changing moment."
Pastry Crust
3/4 cup softened butter
1/2 cup granulated sugar
1/2 tsp vanilla extract
1 pinch of salt
1 and 3/4 cups all purpose flour
Filling
3/4 stick unsalted butter
1 and 1/4 cup light brown sugar
3/4 cup corn syrup
2 tsps vanilla extract
1/2 tsp grated orange zest
1/4 tsp salt
3 large eggs
2 cups pecan halves
1/2 cup pecan pieces
Preheat oven to 350 Degrees.
Combine butter, 1/2 cup sugar, vanilla extract, and salt in the mixing bowl of a stand mixer; mix ingredients thoroughly with a paddle attachment.
Mix flour into butter mixture to make a smooth dough. Press dough into a 9-inch tart pan; refrigerate crust for 30 minutes. Bake for 15-20 minutes then add filling.
Now for the filling! Melt butter in a small heavy saucepan over medium heat.
Add brown sugar, whisking until smooth.
Remove from heat and whisk in corn syrup, vanilla, zest, and salt.
Lightly beat eggs in a medium bowl, then whisk in corn syrup mixture.
Put pecans in pie shell and pour corn syrup mixture evenly over them.
Bake on hot baking sheet until filling is set, 50 minutes to 1 hour.
"Every holiday season, I long for this creamy, delicious linguine. This recipe is so popular in my family, it has become a holiday staple. It's vegetarian, and full of wintery herbs and spices such as rosemary, thyme, and nutmeg. Enjoy this yummy dish with your loved ones!"

1 tbsp extra virgin olive oil
2 tbsp butter
1 lb. white mushrooms, thinly sliced
2 tbsp finely chopped fresh thyme
Salt and pepper
1 large shallot, finely chopped
1/4 cup dry sherry or marsala
1 cup cream (light or heavy)
Freshly grated nutmeg, to taste
About a cup freshly grated parmigiana-reggiano cheese, plus some to pass at table
1 lb egg linguine
1 cup frozen organic peas, defrosted
Finely chopped flat-leaf parsley, for garnish
Directions for sauce

Sauté 1 pound mushrooms in butter and olive oil.
When it's sautéed well, add salt, pepper, onion/shallots, and thyme.
While it cooks, add the marsala or dry sherry. You have the option to add peas at this point!
Once that cooks, add some cream (light or heavy—depending on what you want!).
Wait till it's boiled and add grated nutmeg.
Directions for pasta

Cook fresh egg linguine pasta.
Save some liquid before draining pasta.
Pour the sauce over the pasta.
Add some flat leaf parsley, Parmesan-Reggiano and a bit of that starchy water from earlier.
Dinner is served!
---
(Courtesy of the Hamilton Holiday Cookbook)

"Fun Fact: New Mexico has an official state question, "red or green?" as in chile. This is basically a cheater enchilada recipe my family uses the day after Thanksgiving. When I was a kid, we would drive up to my aunt and uncle's in the "big city" of Albuquerque for Thanksgiving. And the next evening we would have this to recover after an afternoon of crowded Black Friday shopping. (Also it's not only faster but healthy because you don't fry the tortillas? Sure. Tell yourself that.)"

Cooked turkey (several cups)
2 lbs grated cheese (you can always use more cheese...)
12 corn tortillas, torn into small pieces
1 can cream of chicken soup
1 can cheddar cheese soup
1 cup buttermilk
6 to 10 ounces diced green chiles (can use canned, or fresh chile that has been roasted and chopped)
1 cup chopped onion
Oregano and cumin to taste (optional)

Lightly oil bottom and sides of oven proof baking dish (9 inch deep dish pie or equivalent)
Combine both cans of soup, cup of buttermilk, chiles, onion, cheese, spices to create sauce
Layer as follows: tortilla pieces, turkey, sauce, repeat two to three times
Bake at 375° for about 20 minutes, or til bubbling
---
Kat Sherrell's Turkey and Green Chile Enchilada Casserole
"My mom has been making them ever since I was born. They are one of the biggest holiday traditions in our family and I have continued to bake these little delights with my son every Christmas Eve."

1 cup shortening
1/2 cup sugar
1/2 cup brown sugar
2 egg yolks
3 tbsp milk (I use eggnog!)
2 tsp vanilla extract
2 2/3 cup flour
1 tsp. baking soda
1/2 tsp. salt
Preheat oven to 350 degrees.
Cream shortening and sugars in upright mixer.
Beat in egg yolks, milk (or eggnog) and vanilla extract.
Sift together dry ingredients and gradually add it to the creamed mixture.
Form into a ball, wrap in plastic wrap and let chill for 1 hour.
Take half the dough and roll out on floured surface. You want the dough to be about 1/8-inch thick before you cut with a 2-inch star shaped cookie cutter. (Or whatever design you like!)
Place on cookie sheet. Place 1/2 tsp of raspberry jam in the center of each cookie. Roll out other half of dough and repeat cut outs.
This time, punch out a 1/2-inch circle in the center of each cookie. (The cap of the vanilla extract works perfectly for this.)
Place on top of the cookies with jam. Seal all edges together by gently pressing down with fingers.
Bake for 10-12 minutes.
"I usually host Thanksgiving at my house, so that means the night before I have a lot of cooking and prepping to do. I always make a batch of these to drink while I cook. (Of course, you can drink these year-round, just stock up on bags of fresh cranberries and keep them in the freezer.) This makes two batches, so cut the recipe in half if you like.
"Another note: Run to the store and get a bag of fresh cranberries and put it in the freezer NOW!"

3/4 cup of tequila
1 1/4 cups cranberry juice (I use Apple and Eve's Naturally Cranberry 100% Juices)
3/4 cup freshly squeezed lime juice
1/2 cup Grand Marnier or Cointreau or Triple Sec
1 1/2 cup frozen fresh cranberries
Sugar, preferably superfine
Lime wedges
Ice
Prepare sugar-rimmed glasses, if desired (See note below)
Mix first 3 ingredients together in a pitcher or large measuring cup. Taste. If you prefer it sweeter, add sugar to taste and stir.
Add 1/2 of the above in a blender with half the frozen cranberries and fill rest of blender with ice.
Blend, and then pour into sugar-rimmed glasses. (Garnish with a wedge of lime if desired.)
Drink. Then make some more!
"I love the contrast of the tartness of the cranberries with the sugar rim. And it looks pretty too. (I use martini glasses.) Fill a small plate or saucer with sugar. Rub rim of glass with a wedge of lime to moisten and dip glass into sugar. Voilà!"
---
Robyn Hurder's Raspberry Jam Shortbread Cookies
---