Casting is set for Soho Rep.'s upcoming production of Christopher Chen's Passage, helmed by Sugar in Our Wounds director Saheem Ali. A fantasia on colonialism past and present, the new play poses the question: If Country Y occupies Country X, can two people from either side ever form a mutual relationship?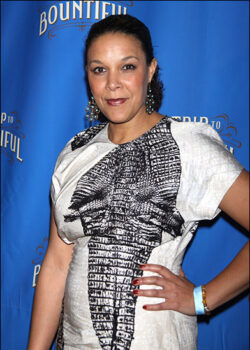 The New York premiere, which will begin performances April 23, will feature a cast made up of Andrea Abello, Purva Bedi, Yair Ben-Dor, Lizan Mitchell, K.K. Moggie, Howard W. Overshown, Linda Powell, and David Ryan Smith.
In Passage, identity is stripped down to X and Y.
"The process has been a real stripping away," says director Ali. "Chris' script starts by stripping away identity in all its forms (characters in the play are named for letters in the alphabet), and even as we've been exploring possibilities of the play's physical landscape in rehearsal, it's continued to be, 'take away, take away, take away.' We're in the process of getting to the core of the theatrical event."
"Saheem Ali has championed Chris' writing (and this play in particular) and I simply cannot wait to see the production they make together," says Soho Rep. Artistic Director Sarah Benson. "I have followed the productions Saheem has created for several years and have been blown away by his irreverence and wit—his practice melds true theatre experimentation with bold populism.
"This is writing for the theatre at its very best—Chris pries open an imaginative space that is exhilarating and unsettling," continues Benson.
Passage will continue through May 26.
The creative team includes Arnulfo Maldonado (scenic), Toni-Leslie James (costumes), Amith Chandrashaker (lighting), Mikaal Sulaiman (sound), Ryan Courtney (props), and Nicole Marconi (production stage manager).
Chen is an Obie-winning playwright whose plays include Caught, The Hundred Flowers Project, Into The Numbers, The Late Wedding, Mutt, and You Mean To Do Me Harm.
For more information visit Sohorep.org.