Get a glimpse of Rodgers & Hammerstein's Cinderella in its U.K. theatrical premiere at Manchester, England's Hope Mill Theatre. Grace Mouat (Six) stars as the titular lead of the musical, which began previews November 1 and opened November 6. Performances are set to run through December 11.
Mouat plays Ella, iconic fairy tale character in this retelling of the classic story. At a ball planned by the scheming advisor Sebastian, played by Lee Ormsby (Les Misérables), Ella's world collides with that of Prince Topher, played by Jacob Fowler (Heathers the Musical). Julie Yammanee (Carousel) stars as Ella's Fairy Godmother, and Marie, helping give Ella the chance to have a better life than the one she has with her horrible and uncaring stepmother Madame and two stepsisters Charlotte and Gabrielle. Madame is played by Annie Aitken (The Phantom of the Opera) while Katie Ramshaw and Olivia-Faith Kamau (Million Dollar Quartet) star as as Charlotte and Gabrielle, respectively.

The cast also stars Matthew McDonald (HMS Pinafore) as Lord Pinkleton and Adam Filipe (The Prince of Egypt) as Jean-Michel. Rounding out the ensemble are Morgan Broome, Lois Glain Postle, Ria Tanaka, Ella Valentine, Jamie Jonathan, Will Fisher, Trevor Lin, and Milo McCarthy.

Joseph Houston directs, with co-direction and choreography by William Whelton. Tarik Frimpong serves as assistant director. The creative team also includes musical supervisor Leo Munby, musical director Audra Cramer, musical arranger Jason Carr, set and costume designer Elly Wdowski, projection designer George Reeve, lighting designer Aaron J Dootson, sound designer Adam Fisher, wig designer Richard Mawbey, and sound designer Josh Evans. Casting is by Jane Deitch with artwork by Steph Pyne.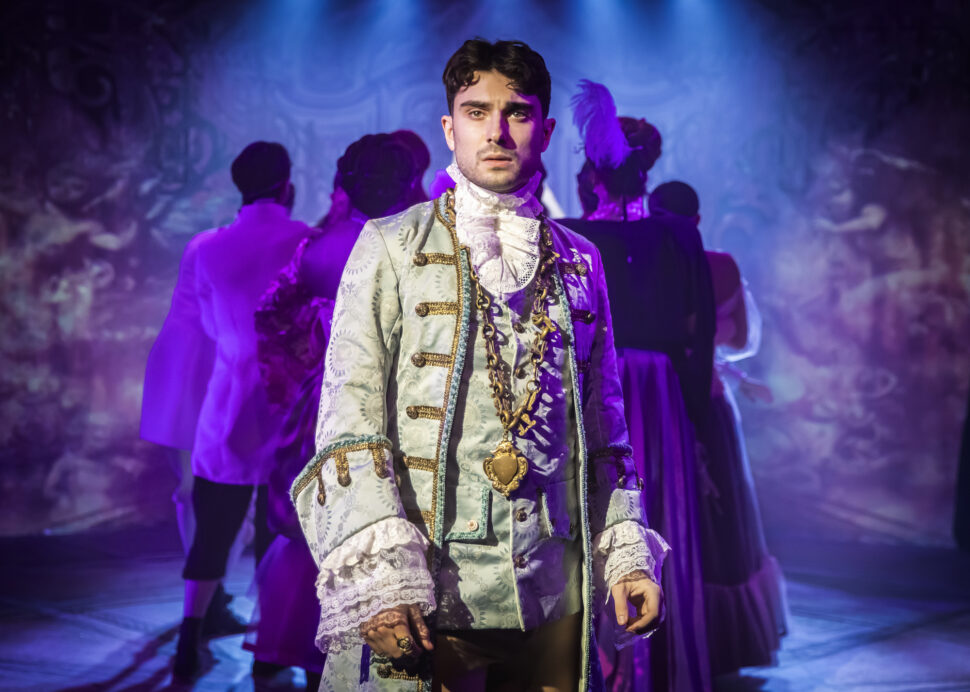 Cinderella is the only musical Richard Rodgers and Oscar Hammerstein II wrote specifically for television. The original broadcast in 1957 starred Julie Andrews and was remade in 1965 with Lesley Ann Warren in the title role. The musical is also well-known for its 1997 reboot starring Whitney Houston and Brandy Norwood.

In 2013, a new Broadway version premiered with a book by Douglas Carter Beane that introduced new characters and songs to the story. It received nine Tony Award nominations and one win.
Beane's revision of the show received a one-night concert performance in London in 2019. Hope Mill Theatre's production is the first fully staged production to be performed in the U.K. The U.K. premiere run was originally scheduled for 2020, but was rescheduled.

Visit HopeMillTheatre.co.uk.
Check out the full gallery below.