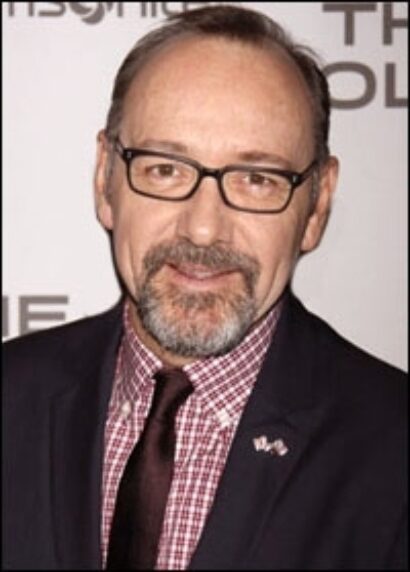 The concert will feature the standard numbers from swing era and classics from the Great American Song Book.
"Kevin Spacey in Concert" is being held to raise money for the Kevin Spacey Foundation, which provides scholarships and grants for students studying the performing arts. The two universities that Spacey has chosen as the foundation's beneficiaries are the Pace School of Performing Arts, at Pace University in Manhattan, and the Regent's School of Drama, Film & Media at Regent's Universityin London.
Spacey has served as artistic director of the Old Vic Theater in London since 2003. His Broadway credits include The Iceman Cometh, a Tony-winning performance in Lost in Yonkers, Long Day's Journey Into Night, Hurlyburly and Ghosts. He won Academy Awards for his performances in "The Usual Suspects" and "American Beauty" and his film credits also include "Horrible Bosses," "Margin Call" and "Beyond the Sea," in which he played Bobby Darin and sang numerous songs.
"When I first started out, I was lucky enough to meet Jack Lemmon, who encouraged me to become an actor. He subsequently became a great mentor in my life. Jack had a phrase that he used all the time that I've now adopted as my own. He believed that if you've been successful in your chosen path, if you've been able to realize your ambition, then you are obligated to 'send the elevator back down," Spacey wrote on the website for his foundation.
Visit kevinspaceyfoundation.com for more information.