Hey there, Gladiators, we know you've been missing Scandal since the Shondaland series ended this past April. But, what you've been missing on the screen has come to the stage. The Scandal stars are a notorious group of theatre kids [INSERT QUOTE] and the past few months have been a rich time to see Kerry Washington, Tony Goldwyn, and more live on Broadway and stages across the country.
Here we take a look at the actors' lives after Scandal and where you can still catch one of their performances live and in person.
Kerry Washington (Olivia Pope)

Before she was Olivia Pope, Washington made her Broadway debut in David Mamet's Race in 2009. Washington wasn't actively searching to come back to Broadway after hanging up her power TKcoat, but after tearing through Christopher Demos-Brown's script for American Son, she knew she had to come back to Broadway to play Kendra. Starring alongside Steven Pasquale, Jeremy Jordan, and Eugene Lee, Washington has used this play as a catalyst to conversation about race in America, the relationship between law enforcement and the black community, identity, and more. The multi-hyphenate believes so strongly in the project, she is also a producer through her Simpson Street productions. The new drama, directed by Kenny Leon, plays Broadway's Booth Theatre through January 27, 2019.
Read: STAR KERRY WASHINGTON AND DIRECTOR KENNY LEON TALK ABOUT THEIR INTIMATE COLLABORATION ON AMERICAN SON
Washington's husband, Nnamdi Asomugha, has even gotten into the theatre scene, as a producer on American Son and on the stage in Good Grief Off-Broadway, which ended its run November 18.

Tony Goldwyn (Fitzgerald Grant)

Washington's other on screen half also makes his return to Broadway this season. Having made his debut in 1995 in Holiday and appearing as J.D. Sheldrake in the 2010 musical revival of Promises, Promises, Goldwyn was on Broadway just before taking on the role of Fitz Grant. A longtime supporter and member of the board of Second Stage, Goldwyn got back to theatre as soon as he could in this season's Network. Again, he plays a man of moral ambiguity—and a philanderer at that. "I think people are most interesting when they're up against primal challenges to who they are," he told Playbill on opening night of Network. "And then people like to cast me as cheating husbands. I don't know what it is!" (Watch the full opening night interview in the link below.) The limited engagement run was just extended to April 28, 2019.

Katie Lowes (Quinn Perkins)
Lowes fell in love with acting first through musical theatre. But after graduating from NYU and struggling in New York, she set out for Los Angeles. Once Scandal wrapped, her friend Sara Bareilles reached out to her and her husband Adam Shapiro (a proud member of the Scandal Wives Club) to star as Dawn and Ogie in Broadway's Waitress. The two played the onstage couple for about three months—proving their theatre chops in the process. The two are also co-founders of IAMA Theater Company in Los Angeles, where they recently performed as part of the annual cabaret. IAMA has two world-premiere plays and a their Fifth Annual One Day Plays on the docket for spring 2019. Check it out here.
Dan Bucatinsky (James Novak)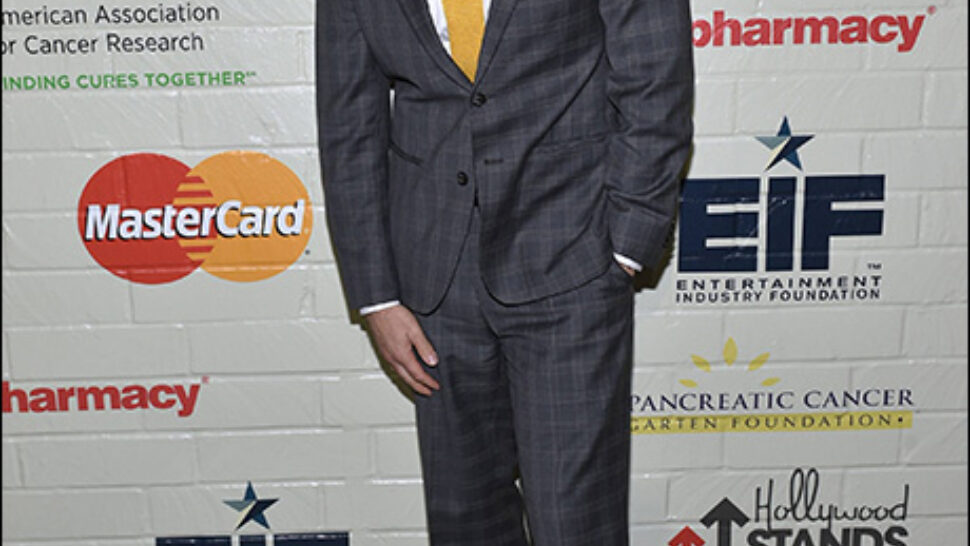 Bucatinksy recently hit the L.A. stage in Eliza Clark's Quack, playing a popular daytime talk show host/doctor whose career and marriage go up in flames after a takedown article goes viral. Prior to that, Bucatinsky hadn't been on the stage since 1999!


Jeff Perry (Cyrus Beene)

Before he was Cyrus Beene (and Thatcher Grey on Grey's Anatomy), Jeff Perry co-founded Chicago's Steppenwolf Theatre Company and served as artistic director from 1982–1985 and again from 1986–1987. Perry is about to appear at Steppenwolf—though not in a production. He'll be hosting a conversation February 18 with fellow co-founder Gary Sinise about Sinise's new book Grateful American: A Journey from Self to Service. Perry last appeared on Broadway in August: Osage County and was featured in the 2012 production of Tribes. We'll keep an eye out for an official return to the stage.

Norm Lewis (Edison Davis)

The Broadway favorite never truly left the theatre, despite spending a lot of time on the Scandal set. He just finished his fourth annual holiday residency at Feinstein's/54 Below and released The Norm Lewis Christmas Album. Up next, he stars in The Music Man opposite Jessie Mueller at The Kennedy Center in Washington, D.C.
They may not have anything announced, but we're keeping an eye out…Darby Stanchfield (Abby Whelan)
graduated from the American Conservatory Theater in San Francisco, she has yet to hit the New York stage.
Bellamy Young (Mellie Grant)
made her Broadway debut as Mary in
The Life
, alongside Main Stem staples like Lillias White.
Scott Foley (Jake Ballard)
last appeared onstage in 2014 in
The Country House
at the Geffen Playhouse in California—though he has been on Broadway, in 2003's
The Violet Hour
.
Cornelius Smith, Jr. (Marcus Walker)
graduated with an MFA from NYU Tisch and immediately was cast in the Public's
Romeo and Juliet
for Shakespeare in the Park, but has since moved to television and film.
Joe Morton (Rowan Pope)
is one of the few
Scandal
stars who juggled theatre and screen simultaneously. In 2017 he played Dick Gregory in the Off-Broadway solo show
Turn Me Loose
. Time will tell if these
Scandal
actors return to their theatre roots.