Eleri Ward's Keep a Tender Distance, Ward's second album of folk-inspired Sondheim covers, is released via Ghostlight Records in digital and streaming formats September 16, with a physical recording expected to drop later this year. The release is a follow-up to her 2021 album A Perfect Little Death.
Along with the previously released singles "No One is Alone" (from Into the Woods) and "Another Hundred People" from Company, the album includes songs from Merrily We Roll Along, Assassins, Sweeney Todd, Evening Primrose, A Little Night Music, and Sunday in the Park With George. Keep a Tender Distance is produced by Allen Tate and Ward with string arrangements by Ellis Ludwig-Leone.
"In order to choose the songs for this second collection," shared Ward in an earlier statement, "I go for the compositions I love, feel connected with, and hear the arrangements for in my head. Inspiration never leads me astray, so that's what I follow. These were the songs that spoke with the most clarity and passion."
LISTEN: Eleri Ward's Acoustic Folk Take on Into the Woods' 'No One Is Alone'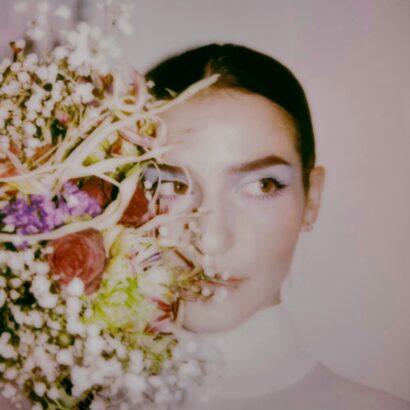 Ward's acoustic covers of Sondheim's songs have amassed a viral cult following and received approval from the late Mr. Sondheim himself before his passing. Broadway alum Josh Groban is also reportedly a fan, recently inviting Ward to be the opening act on his Harmony national tour, which wrapped up August 2. Ward is set to make her Off-Broadway debut in MCC's Only Gold this fall.
"Making this second album has been entirely different than the first in many ways, first of which is collaboration," continued Ward. "A Perfect Little Death was recorded completely on my own. I arranged each song alone, and while it was mixed and mastered by my talented friend, Tom Deis, I had very clear ideas for how I wanted everything to be. With this new record, I created the arrangements myself, but went into each studio session with an open mind of what each song could ultimately be. My producer, Allen Tate, was an amazing sounding board for new ideas when I didn't have clarity off the bat for the song we were doing in the moment. On that note, working with Ellis Ludwig-Leone on string arrangements brought me so much joy, taking the six songs he worked on to a place my brain could never have imagined on my own. I went into recording this album with a lot of open space, not wanting to confine myself into any set arrangement, and that allowed for these collaborations to really bring everything to the next level."
Buy or stream Keep a Tender Distance here.